There are several ways that you can make some extra money with us online and we would like to outline those ways as clearly as possible in this section. Please note that this section is subject to change on an as-needed basis. For your convenience, this page may also be reached by way of http://bling.pondscape.us
MONETIZATION
All Pondscape YouTube Videos are Creative Commons License and subject to Fair Use. You may syndicate our videos unedited and in full as long as you give credit. You may also include bits from our videos within your own videos, for whatever reasons you might feel inclined to do such a thing.
Now, this next part needs to be stated so that YouTube doesn't give you any hassle. You have full permission for commercial use with our videos. To be crystal clear — this means that you can take our video, audio and graphical content, upload it to your YouTube profile and mark it as MONETIZED! You may do so with our absolute blessing!
For downloading our YouTube videos, there are two pieces of software that we ourselves enjoy using and would like to suggest them to you also.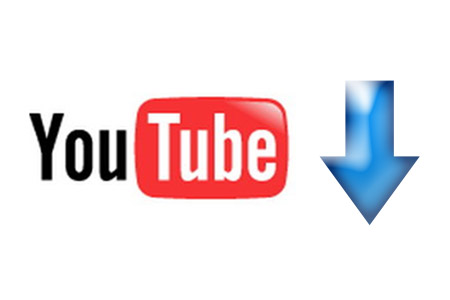 Both Video DownloadHelper and Easy YouTube Video Downloader are addons for Mozilla Firefox.
We greatly enjoy making our videos for you so that you can see what we're up to here in Chicago and if you want to share those videos with the world, we take that as a compliment! So as a "thank you" we not only give you permission, but we would like to actively ENCOURAGE you to take our videos and MONETIZE THEM on your own channel!
There is however ONE COMMON CONCERN we get asked about . . .
As silly as it might seem, there are those out there who "feel guilty" about "making money on work they didn't actually do". They feel dishonest. As if they are somehow "stealing" or something.
Lets put this NONSENSE to rest, RIGHT NOW.
If YOU are one of these people with a sense of logic equal to your kind heart, then we'll make this extremely easy for your conscience to reconcile.
If you worked for an Advertising Company or in the PR Department of a major corporation, would you insist upon "working there for free" because you did not "make the content that you are distributing"? Of course not. Your time is valuable and you would expect to get paid for it.
Well, when you upload our videos to your YouTube Channel, you are doing the online equivalent of being an "advertising agent" for Pondscape. Shouldn't you get paid for your time and bandwidth? Of course you should! Duh! So monetize our videos with a clean conscience, alright?
BASIC GUIDELINES
Make sure you ENJOY the video BEFORE choosing to upload it. Uploading a video you hate would be stupid. (but you can if you wish to, its not as if we'd bitch about it)
Your video titles should match ours, exactly. (ie: Pondscape.us – title title blah blah)
Your keyword tags should include: pondscape, pond, scape, time warrior, dave kelso, walter kelso, fish
Your description should give the original video credit
Making the video a "video reply" of the original would be appreciated, but not required
Make sure you download videos from our uploads section. Downloading from our playlist section you could accidentally download someone ELSE'S video.
If you wanna "share the love" then link to this page in the description field, also
These guidelines are there to assist you with inheriting some of our web traffic to increase your own demographics and subscriber base and thus subsequently, the money you can earn.
PIMP OUT YOUR VIDEO VIEWS
The following are ways you can drastically INCREASE your video views! You do not "have to" do any of these things. They are merely suggestions of things you CAN do which DO WORK.
Make sure you add each new video upload to StumbleUpon. Follow Dave Kelso on StumbleUpon so that when you "like" your new video uploads, it will announce through his followers base also.
Post your new "pondscape video uploads" to the Pondscape Facebook Page to increase public awareness of your YouTube Profile.
Post comments on our Blog Posts and make sure you mention your YouTube Profile Link. All of our Blog Posts and Comments are distributed out to Dave Kelso's Twitter Feed which also shows up on his deviantART Profile Page, as well as linking into other various RSS Network Distribution Systems!
Comment on our YouTube Videos. When we respond back, those responses show up as posts in the before mentioned RSS Distribution Systems, thus directing peoples attention to the conversation and thus also, the existence of your YouTube Profile.
YOUTUBE PARTNER PROGRAM ELIGIBILITY
YouTube only offers you monetization abilities within what YouTube refers to as "YouTube Monetized Markets". To see if your country is on the list, CLICK HERE.
AFFILIATES PROGRAM
Bluehost is who we enjoy using as our webhost and we will soon be singing up for their Affiliates Program. Once we do, there will be a lot more info in this section. For the moment, we just want to give you the basic idea of what this means FOR YOU as a Pondscape Website Visitor!
The short point is: for every person who signs up through our affiliate options (once we install them into here), we make $65. This is an astronomically generous commission rate! As it has been explained to us by one of their employees: Bluehost is so friggen confident that everyone is going to enjoy their service, that they deem the risk of "losing customers" as being astronomically LOW. So, giving a high commission rate is well worth the roll of the dice for them!
So you see, it is not that they are willing to "just give us" $65 per new referral, they are willing to give any and all of their customers $65 per referral. They are THAT CONFIDENT in their service! So if you sign up through us and we get $65, then you can offer the same thing on your own website with your brand new pimped out hosting!
We can attest to how absolutely SICK the features are! This puppy does everything but launch the NASA Shuttles into orbit! More information to come VERY SOON! In the mean time, you might want to check out this Bluehost Review below.